Terms of Service
Your Custom Page Name
Terms of Service
---
PLEASE READ THESE TERMS OF SERVICE CAREFULLY BEFORE YOU USE THE WEBSITE OR ATTEMPT TO ACCESS ANY SERVICES. THIS IS A BINDING LEGAL AGREEMENT BETWEEN YOU AND RUBIX.
These terms (the "Terms of Service") apply to your use of www.gorubix.com (the "Website") and any purchase or use by you of any services that may be made available to you through it ("Services").

rubix reserves the right to amend or update these Terms of Service at any time, with or without notice. Such changes shall take effect immediately and shall apply to all subsequent use by you of the Website or Services.
Accessing the Website
We do not guarantee that the Website, or any content on it, will always be available or be uninterrupted. Access to the Website is permitted on a temporary basis. We may suspend, withdraw, discontinue or change all or any part of the Website without notice. rubix will not be liable to you if for any reason the Website is unavailable at any time or for any period.
Accounts and Passwords
If you choose, or you are provided with, any form of user identification code, password or any other piece of information as part of our security procedures, you must treat such information as confidential. You must not disclose it to any third party.
We reserve the right to disable any user identification code or password, whether chosen by you or allocated by us, at any time, if in our reasonable opinion you have failed to comply with any of the provisions of these terms of use.
If you know or suspect that anyone other than you knows your user identification code or password, you must notify us immediately.
Service Provision and End User License Agreement
You agree that the rubix Service (the "Service") is supplied by rubix ("rubix"), and is licensed, not sold, under the terms of its End User License Agreement ("EULA") and that the EULA will govern all use of the Service by you. You accept that you have no right to use the Service without agreeing to the terms of the EULA in full.
Service members are not permitted to "borrow", "lend", "sell" or in any other way transfer the use of Services to any third parties. Any breach by you of this this term of the Terms of Service shall cause all use by you of the Service to be revoked and terminated immediately and without rubix incurring any liability.
rubix reserves the right to refuse service to any individual or organization at its discretion. rubix reserves all rights in, and all ownership of the Service.
Renewals & Payments
Payments made in respect of the Services are accepted via Credit Card. rubix Services automatically renew at the conclusion of each month until cancelled. Payment is due on the anniversary of the date of signup each month. If payment is not received within 5 days of the due date, rubix will suspend the license until full payment is received and reserves the right to suspend any and all related services for the account in question.
For all other Services, payments shall be due in advance of any work commencing. rubix reserves the right to invoice for Services in installments, with payment being split into multiple payments, including without limitation arrangements whereby 50% of the price is paid prior to any work commencing, and the remainder is invoiced upon completion.
Should rubix receive a chargeback or disputed payment, all services will be revoked until any disputed amounts have been repaid plus any fees incurred.
Cancellations & Refunds Policy
rubix services may be cancelled at any time. No notice period is required, and cancellation shall be effective from the date the cancellation request is made or processed. Requests for cancellation should be submitted from our client services area.
Any monies paid for rubix Service renewals prior to a cancellation request being submitted are non-refundable. The same applies to any Services; once a Service has been started, any fees paid in respect of that Service shall be non-refundable.
rubix reserves the right to cancel Services and access to the Service at any time. If a customer breaks the terms of the EULA or Terms of Service, a refund will not be available.
Outside the 30 Day Money Back Guarantee period, refunds are only issued for Service failure (where the Service materially fails to perform in accordance with its specification). Refunds are not issued for server failure/issues, lack of features, lack of technical sophistication or if your server does not meet the Service Requirements. Refunds are determined on individual circumstances and only issued once our technical staff determine that rubix has a fault causing it to not run on your server. Installation charges are not refundable under any circumstances. Refunds are not available after 1 month from the purchase date.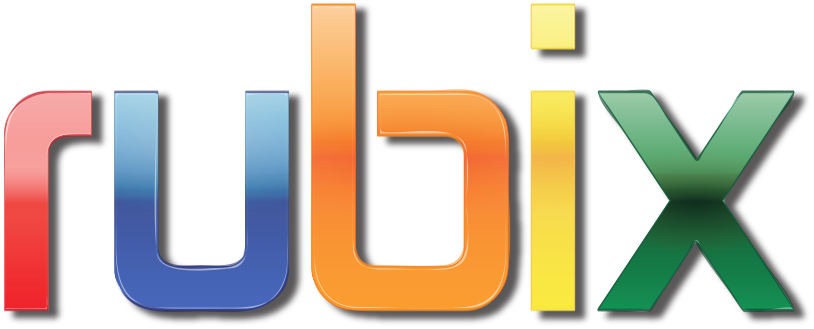 760 Old Roswell Rd.
Suite 105
Roswell, GA 30076
(470) 885-9130
support@gorubix.com
© 2016 rubix | All Rights Reserved